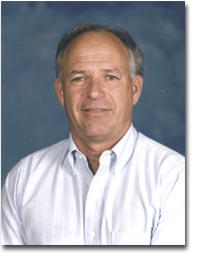 The owner of Inquire Investigative Services (I.I.S.) is Frank Skrah. He retired from the Los Angeles Police Department after twenty-five years of service, eighteen years as Supervisor of Detectives within the elite Organized Crime Intelligence Division. He has been licensed in the State of California as a Private Investigator since 1990.
Mr. Skrah has been featured on nationally syndicated news and television programs as an expert in the field of Intelligence, Organized Crime and Investigation. He is also featured in "L.A. Secret Police, Inside the L.A.P.D. Elite Spy Network," a Simon & Schuster, and New York Times non fiction Best Seller, by Mike Rothmiller and Ivan Goldman.
Mr. Skrah has ten years additional experience as a California Superior Court Investigator specializing in the areas of Child Custody, Guardianships, Adoption, Conservatorships, Probate and Family Law matters.
In November 2012, Mr. Skrah was elected Sheriff of Klamath County Oregon. This is one of the larger Sheriff's Offices in the State of Oregon. He oversaw a staff exceeding 100 sworn and civilian employees, with an annual budget in excess of 10 million dollars.
Mr. Skrah and Inquire Investigative Services have offices in California. From these offices he and his staff serve the legal and business community. Our clients include the legal community, governmental agencies, law enforcement, risk managers, hotels (and their gaming divisions) insurance companies, businesses of all descriptions as well as major corporations, to name just a few. As you can see our area of service is broad based. Please go to the Services Section on this web page to get a better look at the services offered to you, our clients.
Our staff and associates are all experienced retired law enforcement professionals. We at Inquire Investigative Services are a broad based private investigative firm. We offer a variety of services at reasonable rates to our clients with two key factors being of prime consideration. These two factors are Accuracy and Confidentiality. During the initial consultation phase, which is prior to beginning any investigation, we define the scope of our investigation (a road map to success) and always establish a working budget so the client understands the costs and fees.
Please take your time and browse our web site. It was put together with the pride we have in our firm and our work product. We want to be of service to you and would enjoy receiving your calls. Naturally, initial consultations are free and we invite your calls and questions. We are here to assist you.